My name is Tate. He doesn't call me that, though. He would never refer to me by a friendly nickname. No, he'll barely even speak to me. But he still won't leave me alone.

We were best friends once. Then he turned on me and made it his mission to ruin my life. I was humiliated, shut out, and gossiped about all through high school. His pranks and rumors got worse as time wore on, and I made myself sick trying to stay out of his way. I even went away for a year just to avoid him.

But I'm done hiding from him now, and there's no way I'll allow him to ruin another year. He might not have changed, but I have. It's time to fight back.
N/A Romance (New Adult Romance)
5 Stars *****
This was my very first Penelope Douglas book. Holy SH*T was it damn good! I've always been a sucker for NA Romance books. It's like my bread and butter, delicious and super satisfying. This book has literally been sitting on my shelf for awhile now.
First off, let me just say, I LOVE books that have playlists that go with them. This book has an AH-MAZING playlist! Check it out so you can follow along while you read (this is per Pen herself!);
Songs in order of appearance in book.
1. Hats Off to the Bull-Chevelle
2. Remedy-Seether
3. Chalk Outline-Three Days Grace
4. Quutamo-Apocalyptica
5. Miss Murder (Long Version)-AFI
6. Still Swingin'-Papa Roach
7. Waking the Demon-Bullet for My Valentine
8. Remember Everything-Five Finger Death punch
9. Sick-Adelita's Way
10. Broken-Seether
11. Behind Blue Eyes-Limp Bizkit
Theme Song-The Collapse by Adelita's Way
Every single one of these songs hits me right in the feels while reading this book.
Let's talk Tate for just a second here. This girl has had to put up with some MAJOR BS from her tormentor, Jared. She's literally been through hell and back all at the hands of this dude. Name calling, embarrassment, alienated and literally tormented. Still she holds her head up high. Tate really grows some balls in this book. She's a fighter and not putting up with anymore crap from Jared or his dickhead friends. GOOD FOR HER!! Jared is such a jerk to her for NO reason at all. I wanted to spin kick him in the face so many damn times!
Ok, on to Jared. I really, really, REALLY wanted to hate him. Like really badly. He was giving me super anxiety with every chapter. Super unpredictable, moody, scary and possibly violent. He went from being BFF's with Tate to treating her like she was the anti-Christ. Through out the book though, he does redeem himself just a little bit. I mean, I still want to karate chop him, but in a good way. Once Tate stands up for herself and shuts him down, then he becomes a much likeable character.
This story was so freaking good! I love alpha males and Jared was literally one of those for sure! He scares off any potential dates for Tate. There is so much sexual tension in this book. Good GOD! All I could keep imaging to myself is these two in a boxing ring. One jab…one swipe! They literally take turns giving in to the other one.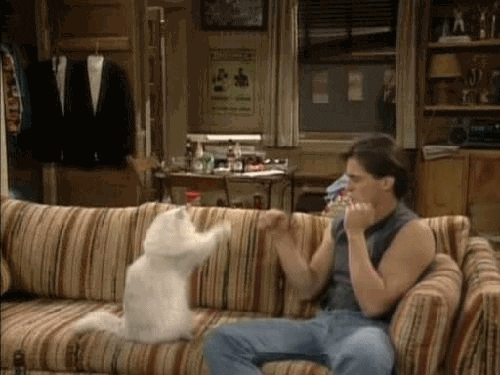 This book totally gets a 5 out of 5 stars from me! I was up until past 2AM finishing it. I could NOT put it down. I've still been thinking about this book all day long. Cannot wait to start her next book in this series, Rival!
If you like N/A Romance books, this one is defiantly a true treat. Pick up a copy today!